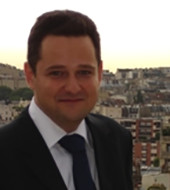 Professor Bogdan Cristian Negrea
PhD, Bucharest Academy of Economic Studies
PhD in economic sciences at the Paris I University, Panthéon-Sorbonne.
Professor within the Currency and Banking Department, Faculty of Finance, Insurance, Banking and Stock Exchange at the Bucharest Academy of Economic Studies.
Bogdan Negrea has published a series of papers in journals of international impact, such as: Quantitative Finance, Revue d'Economie Financière, London School of Economics – Financial Markets Group etc.
Editor-in-Chief of the scientific review The Review of Finance and Banking.
Visiting professor at the Rennes 1, University, France.
Associated researcher at Centre d'Economie de la Sorbonne (Paris, France).