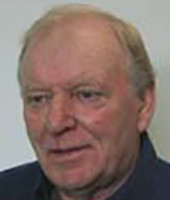 Professor Alistair Anderson
PhD, Editor-in-Chief of Entrepreneurship & Regional Development Journal
Professor Alistair Anderson is the Director of the Centre for Entrepreneurship, Robert Gordon University.
Professor Anderson is theme leader for the Business and Enterprise research theme within Aberdeen Business School. His research interests are primarily in the areas of: Entrepreneurship and small business, Social aspects of entrepreneurship and SMEs.
Editor of Entrepreneurship and Regional Development; Editorial Board member of 13 other journals.
Rapporteur and reviewer for ESRC.
Peer Reviewer for European Science Foundation.
Member of the Peer Review College of the Danish Council for Strategic Research.
External Peer reviewer for Social Sciences and Humanities Research Council of Canada.
External Peer reviewer for The Netherlands Organisation for Scientific Research.
Honorary Professor at Aberdeen University; honorary fellow at Lancaster University.
Professor Anderson also holds visiting positions at a number of universities including University of Sousse (Tunisia), City College (Greece), University of Limerick (Ireland) and Aarhus Business School (Denmark).